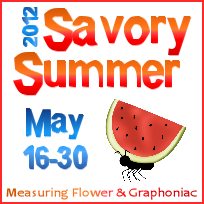 The giveaway of the summer has begun! If you are ready to get your mouth watering and taste buds tingling the keep reading!
One of our fantastic sponsors for this Savory Summer giveaway package worth $463 will be put out to bask is the spotlight right here! This spotlight will feature
Tortuga Rum Cakes!
Tortuga Rum Cakes are made in Barbados, the Cayman Islands, Jamaica and Bahamas! Their headquarters is located in Grand Cayman, Cayman Islands as well! How's that for authentic? They were founded in 1984 as Tortuga Rum Company Ltd. and have since become the winner of many awards including Best Cruise
Souvenir by Porthole Magazine for 8 years!
Tortuga Rum Cakes have a
wide range of Caribbean sauces, flavored coffees, chocolate treats, gifts and collectibles, authentic and original Tortuga Rum Cakes and of course, Tortuga Rum.
Tortuga is giving one lucky reader a Tortuga Picnic Pack in our Savory Summer Package! The Picnic Pack contains: a 16 oz. Original Rum Cake, Caribbean Jerk Sauce, Hell-Fire Sauce & Gourmet Steak Sauce (5oz ea.) and a 10 oz Pepper Jelly!


How I used it:
My favorite of the sauces is the Sweet Heat Pepper Sauce (I don't think this one comes in the package but you could try this with any of the sauces!) I used about half of the bottle to marinate 4 chicken breasts. I marinated them for approximately 30 minutes, then cooked them in my Xtrema Skillet. No oil or anything. They turned out very moist and flavorful! This sauce has a bit of a kick to it but was mild enough for Amber to eat. Another thing you can do with these sauces is serve it with a little cream cheese as a dip!
The rum cake was delivered wrapped in a vacuum sealed plastic wrapper. When I cut open the plastic the aroma immediately hit my nose! It smelled wonderful. I do have to say that it did smell a little alcohol-ish. I split it up ans evenly as I could between the 3 of us. Hubby isn't particularly a fan of nuts in his dessert but he ate the whole thing. This cake was so moist! I have never tasted a more moist cake, ever! There was a bit of an alcohol taste to it and if you don't like rum you may want a smaller portion. Overall this cake is utterly awesome! AND it lasts indefinitely and requires no refrigeration!


Connect with this company:
You can find the awesome products featured here and much more
online
or in select retailers!
If you want updates, deals and other information you should become a fan on
Facebook
and follow on
Twitter
!
Disclaimer: I received a product from this company in order to share my opinions with you. I was not compensated in any other way for this review and all opinions are 100% mine!