This year Amber has grown out of Santa... 2 years ago we had "the Santa Talk" which coincidentally included the Tooth Fairy, Easter Bunny etc. And Charlotte is too young to understand Santa. But next year we will definitely be catching Santa in our house!
I have a code to get "I caught Santa" for 50% off! Just use the code "SANTA50" for the discount!
Step 1: Upload a photo of your home!
I think it would be neat to take a photo of your child sleeping in their room and put Santa there!
Step 2: Choose Your Santa!
Step 3: Share your photo! You can easily print or email your photo. You can also share it quickly on almost

ANY social media like Facebook, Twitter, Youtube, Blogger, Wordpress, Linkedin, Stumble Upon etc.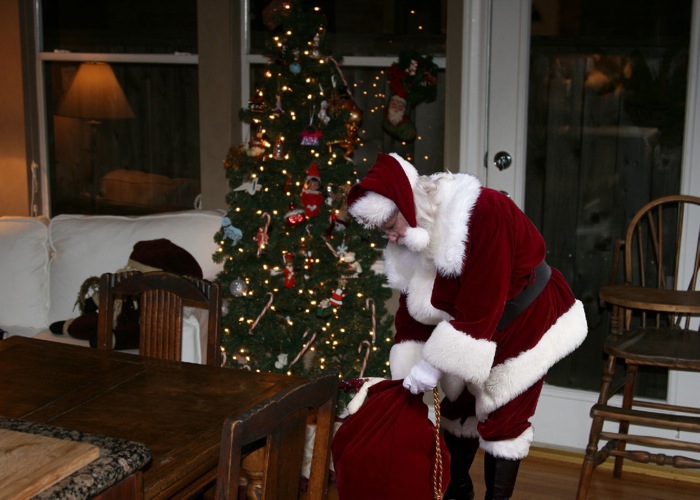 Imagine the look of wonder and surprise when your child receives a photo of Santa caught in the act in his or her very own home. iCaughtSanta.com is a unique website that helps visitors create those memorable keepsake photos.
In three simple steps anyone can upload a holiday photo, add Santa Claus and print it as proof… or share it via Facebook and Twitter. Last-minute shoppers can purchase Gift Cards and eGift Certificates for loved ones with children, making iCaughtSanta.com a great gift idea even if you don't have kids yourself.
Merry Christmas