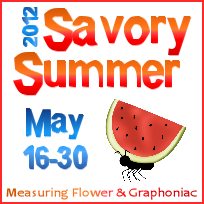 The giveaway of the summer has begun! If you are ready to get your mouth watering and taste buds tingling the keep reading!
One of our fantastic sponsors for this Savory Summer giveaway package worth $463 will be put out to bask is the spotlight right here! This spotlight will feature
In 1930, Kalorik began its journey with the first electric toasters in Belgium! From there they they established office in Germany, UK and Switzerland to design and innovate even more products!
Today Kalorik is worldwide and has many products ranging from small kitchen appliances to floor care!
For this even we are going to feature something that gets a lot of use in my house and since summer is upon us we will have more time to sip a hot cup of coffee in the morning. Now that I don't have to rush around in the morning to get kids dresses and off to school, I can actually enjoy some fresh brewed coffee!
My Experience:
When I first received the Kalorik
Coffee Maker
, I was struck by how pretty it is! Not only that but it is the perfect shape to fit right in the corner of my counter.
I started out by giving it a good cleaning according to the instruction booklet. Simply fill the water tank with water and let it brew only water. Let the water cool and repeat with another tank of clean water. And then repeat one more time for a total of 3 cycles. Now we were ready to brew!
I was able to set the clock without ready the instructions and even programmed the first pot to brew the next morning! I also love the blue backlit digital display. The only thing is that when you are up close to the machine and looking at the display it is a little distorted, it looked as if the time read 18:88 and all the function labels were on.
The next morning we woke up to a perfectly brewed cup of coffee. There is also an auto off function that didn't seem to work, the machine would turn itself back on... Upon further investigation, I discovered that I didn't program it correctly! You are supposed to press the PROG button twice before setting the time and once when you are done. Somehow I managed to get a pot brewed at the correct time though. This just goes to show that you should ALWAYS READ THE DIRECTIONS before using an appliance!
Connect with this company:
You can find the awesome products featured here and much more
online
!
If you want updates, deals and other information you should become a fan on
Facebook
and follow on
Twitter
!
Disclaimer: I received a product from this company in order to share my opinions with you. I was not compensated in any other way for this review and all opinions are 100% mine!