This is a Sponsored post written by me on behalf of No nonsense for SocialSpark. All opinions are 100% mine.
The weather around here is getting chilly! But that won't stop me from being stylishly pregnant this winter. I received a pair of No nonsense tights and a pair of No nonsense leggings to review. That means I can still wear some of my fall favorites with a little extra flare. Normally I love wearing my flowy light fabrics especially in the Arizona heat. But when the temps dip lower there is a need for more coverage. 
The past few nights have been down to the freezing point, New Year's Eve was no exception. At midnight in my neighborhood it was 35 degrees! Simply adding my leggings to my wrap dress not only kept the chill off but made my whole outfit have the attitude to help celebrate the evening in style!
I also received a pair of No nonsense tights. I have to be honest and say that I have not worn tights since high school, which was more than a decade ago... So I was a little apprehensive. Being pregnant I did have to wear the waistband below my belly. I decided to pair them with a longer skirt and my favorite maternity top!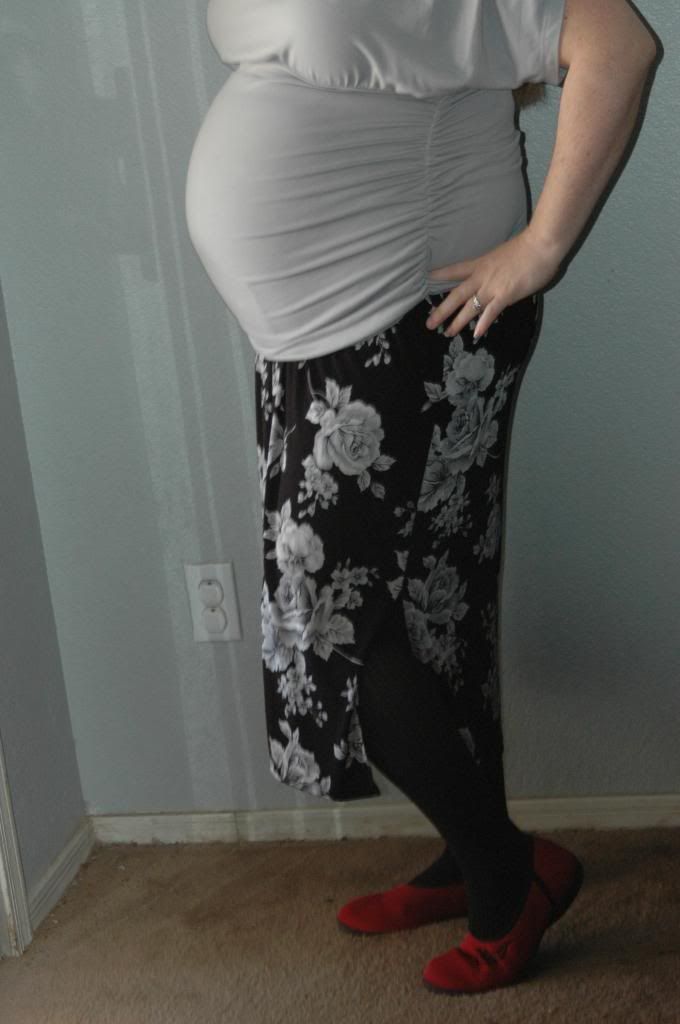 I really love the No nonsense tights and leggings I received! They feel awesome and are very comfortable. I love that they can be paired with just about any outfit to change up the style in a flash. As you can see both pairs I received were black which goes with anything! But I do need to get some of those awesome colors too!
Who is Jill Martin?
Jill Martin, Emmy Award-winning TV personality and co-author of the New York Times bestselling style guide "I Have Nothing to Wear!" Will be the new brand ambassador for No nonsense! Not only is she a style expert but she is also the New York Correspondent for Access Hollywood!
Jill will be showing women how to wear the latest trends which include colored tights! She will making video vignettes as well as tips on Twitter and even a contest on Facebook! Here is a bit of an intro of her videos:
Connect with No nonsense:
No nonsense tights and leggings can easily be found at many food and drug stores as well as many larger retails stores! And of course they are one of the most affordable options for perking up any outfit!
Make sure to become a fan of No nonsense on Facebook and follow No nonsense on Twitter!