I was given the amazing opportunity to host a Mommy Party, thanks to Mom Select, in my home! WARNING: This post is heavy with photos, it may take a few extra seconds to load, but it's worth the wait!!!
A Mommy Party is an in-home party with some fabulous sponsors geared for a specific audience with a goal of getting products in the hands of people so they can see, feel, taste, use, and discuss products!
Myself and 10 friends had the amazing opportunity to sample products from
Britax
,
Xlear
,
Baby Plus
and
Snuggle Buddies
!!! And guess what else... I get to show you too! I'm allowed to show you the products that we got to play with so keep reading. I took some pictures from the guests gift bags to the products. As well as some video instructions and reviews!!! This post includes a list of the products and their features, photos of the products.
Weight Capacity of 4-30 pounds and up to 32 inches
Side impact protection
Tangle-Free, 5 point harness
4 Harness heights and 2 Buckle postions
Integrated CLICK & GO adapter system works with the BRITAX B-series strollers
Weight Capacity birth-50 pounds
One-Hand Quick Fold with auto Chassis Lock
Click & Go integrated adapter system works with Chaperone and B-SAFE infant seats
Compatible with other major brands of infant car seats when using the BRITAX infant car seat adapter (sold separately)
Lightweight at 16.5 lbs
No re-thread, adjustable, 5 point harness and head pad with reflective binding
Weight capacity 8-32 pounds
CarryLong system padded waist belt and shoulder pads distribute weight evenly across shoulders, back and hips for extended comfort
Removable Infant Insert for smaller babies
Multiple carrying positions
Slip on and off design
This seat extender is for the BRITAX Baby Carrier is for when your baby no longer needs the infant insert included with the carrier. This removable insert is a support that provides a wider seating area by cradling your babies bottom and thighs. Your baby will be in more of a wide squatting position which allows them to comfortably wrap their legs around you helping distribute weight evenly for extended comfortable wearing for you.
These awesome BRITAX products can be purchased at many retailers like Babies R Us, Target, Amazon, Diapers.com. Find a
local retailer
to add these items to your
baby registry
today!
Baby Plus is based on more than 20 years of
scientific research
! Spoken language is too difficult for a developing child to understand and music is too complex. Scientific studies have shown that the prenantal child can recognize the maternal heartbeat and can differentiate progressive versions of that sound.
How it works:
The speaker rests on your belly playing a rhythmic sound similar to your heartbeat. The pattern in each lesson allows your baby to distinguish the pattern from the mothers heartbeat. This process creates auditory learning.
Baby Plus can be started between 18 and 32 weeks of pregnancy and is designed to be worn for 1 hour twice a day.
Safe to swallow gel is dispensed in a special pacifier and can be used before teething begins. Spry baby Gums and Teeth gel cleans and soothes gums and teeth. The main ingredient is Xylitol. Xylitol looks and tastes like sugar and is found in many fruits and vegetables.
It has the same sweetness as sugar (sucrose) but with 40% fewer calories and none of the negative tooth decay or insulin release effects of sugar. Xylitol also has a low glycemic index (7) and has little effect on blood sugar levels.
Xylitol is recommended by dentist, medical doctors, periodontists, pediatricians, and many health organizations and health professionals worldwide as a sweetener for anyone concerned with dental health, upper respiratory health, and sugar consumption, in general.
Xclear Nasal Spray
:
The Xlear Nasal Spray line contains xylitol, purified water, salt, and grapefruit seed extract as a preservative. Using xylitol nasal spray allows us to have a hyper-osmotic solution which helps pull moisture toward it. This action keeps the nasal passages and sinuses moist and clean for a much longer time than saline alone. Xylitol is the ingredient that sets our nasal spray apart from all of the other nasal sprays on the market.
This nasal spray is safe for all ages! Use as a spray for older children and for infants use as a dropper!
Spry Xylitol Gum:
Sugar-free chewing gum sweetened with 100% xylitol. Great-tasting Spry Chewing Gum is the gum of choice for fresh breath and healthier teeth and gums! Studies have shown that when combined with normal dental hygiene, regular use of xylitol gums may reduce the risk of dental caries!
Contains: Xylitol, gum base, natural flavor (spearmint oil), vegetable glycerin, gum Arabic, soy lecithin, beeswax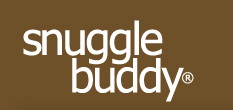 A Snuggle Buddy is a Combination security blanket, stuffed toy and rattle! These super soft, cuddly characters are sure to be a favorite for years to come! The Snuggle Buddy is 2010 Top Choice of the Year Award winner from Creative Child Magazine! I can see why! You can see the whole collection at www.snugglebuddyonline.com.
I may have received a sample of one or more of the mentioned products in exchange for my review. I was compensated in no other way. The opinions here are 100% mine. I am under no obligation to give a positive review.